Media Production for Live Entertainment
A modern take on a classic, this bespoke game show was designed to bring fun for the whole family. Developed by Carnival Cruise Lines in collaboration with
Michael Shawn Lewis
, the design direction for the media was to call up the classic days of game shows with a fun and flashy spin.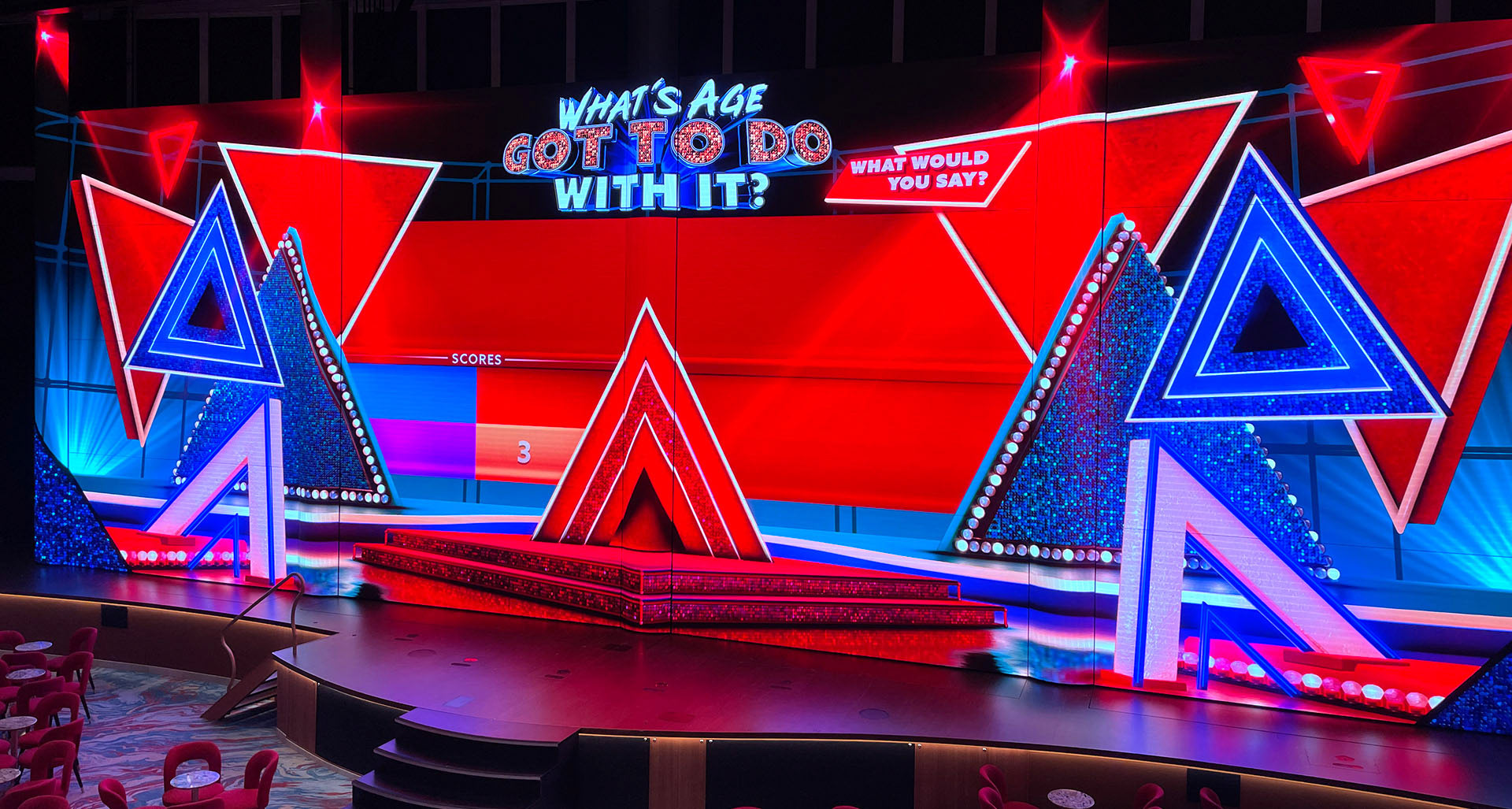 The looks had to be high energy as guests young and old  competed over three rounds of questions and quizzes. The fun was in finding that age doesn't always equal smarts!
Bringing the show to life was a full team effort, and it was a complete pleasure to work with Michael Shawn Lewis, James Chipman and Clay Tipton on programming, Brian Monahan on lights, and so many others.