The first Carnival Mardi Gras, launched in 1972, made cruising the kind of fun everyone could enjoy. In 2020, Carnival launched a second Mardi Gras to signal the start of something big – again! 
One of those big things on Mardi Gras is Center Stage - the main embarkation area and entertainment heartbeat of the ship. Center stage is an open theater 3-decks high with a capacity of over 600.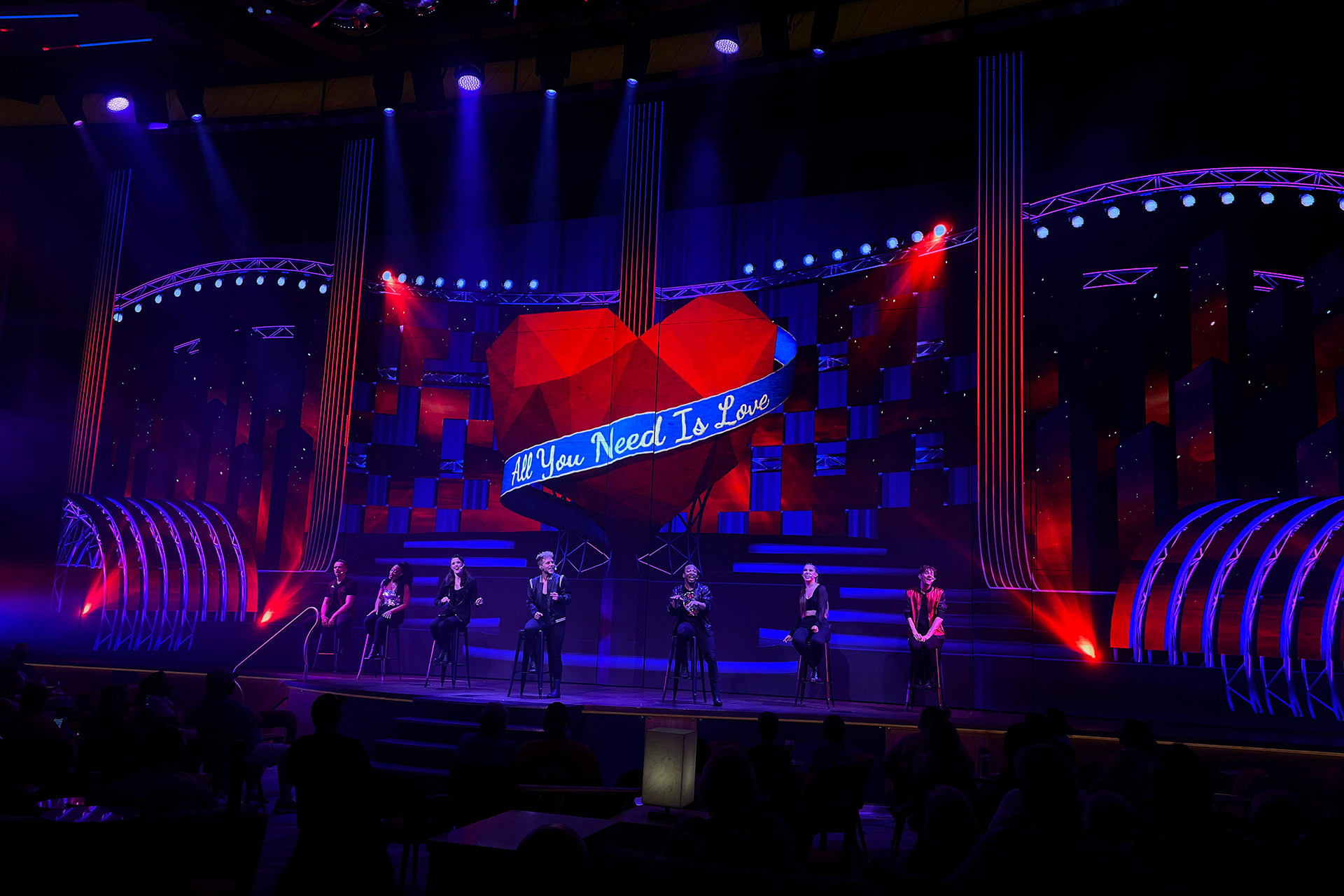 Because it was the main artery between the casino, bars, and the promenade, the 16 independently-moving LED screen blades could never go completely dark. Content had to be running 24/7, and INFINITE was there to make sure every minute of every day was a good experience for guests.

At night Center Stage transformed into a full-active main entertainment venue, offering six hours of live entertainment every evening with full LED screen content, lighting rigs, flying rigs and special effects to support live music, magic, and a variety of circus acts. 

Executing nearly a dozen shows with audience interaction to play seamlessly over a 6-8 day cruise is a huge task. We could not have pulled all this off without collaboration and partnership with the Carnival Entertainment leadership. It was the trust we had in each other to lead, strategize, create, and execute that made Center Stage such a success.